Electronic claim submission is amazing and provides a tracking mechanism for claim submission.  However, many insurances are still non participating in the electronic payer process.  In fact, it probably works to their benefit to keep it that way so they can delay claim payment.
The most frustrating aspect of dental billing is the "claim not on file" claim status.  We work diligently to send clean claims and when the claim is unresolved for over 30 days, we call the insurance company to find out why the claim has not paid.  It is the most annoying answer that our specialists hear from the insurance reps-"Your claim is not on file".  
What do we do then?  This often happens with claims that are mailed due to the insurance being a non electronic payer. The mailed claim is always "lost" somehow.  The first thing that needs to be done is the patient's demographics and the office demographics must be verified with what insurance has on file with the subscriber and the provider.  Request the claim be faxed to a supervisor.  Do not hang up until the fax is received or you get a supervisor's contact information.  If supporting documentation is necessary especially xrays, the fax will not work since the xrays are non diagnostic off of a fax transmission.  But that is ok, first get the claim on file via fax, to avoid timely filing issues, then you can follow up in a few days and submit the supporting documentation via mail certified mail to the supervisor.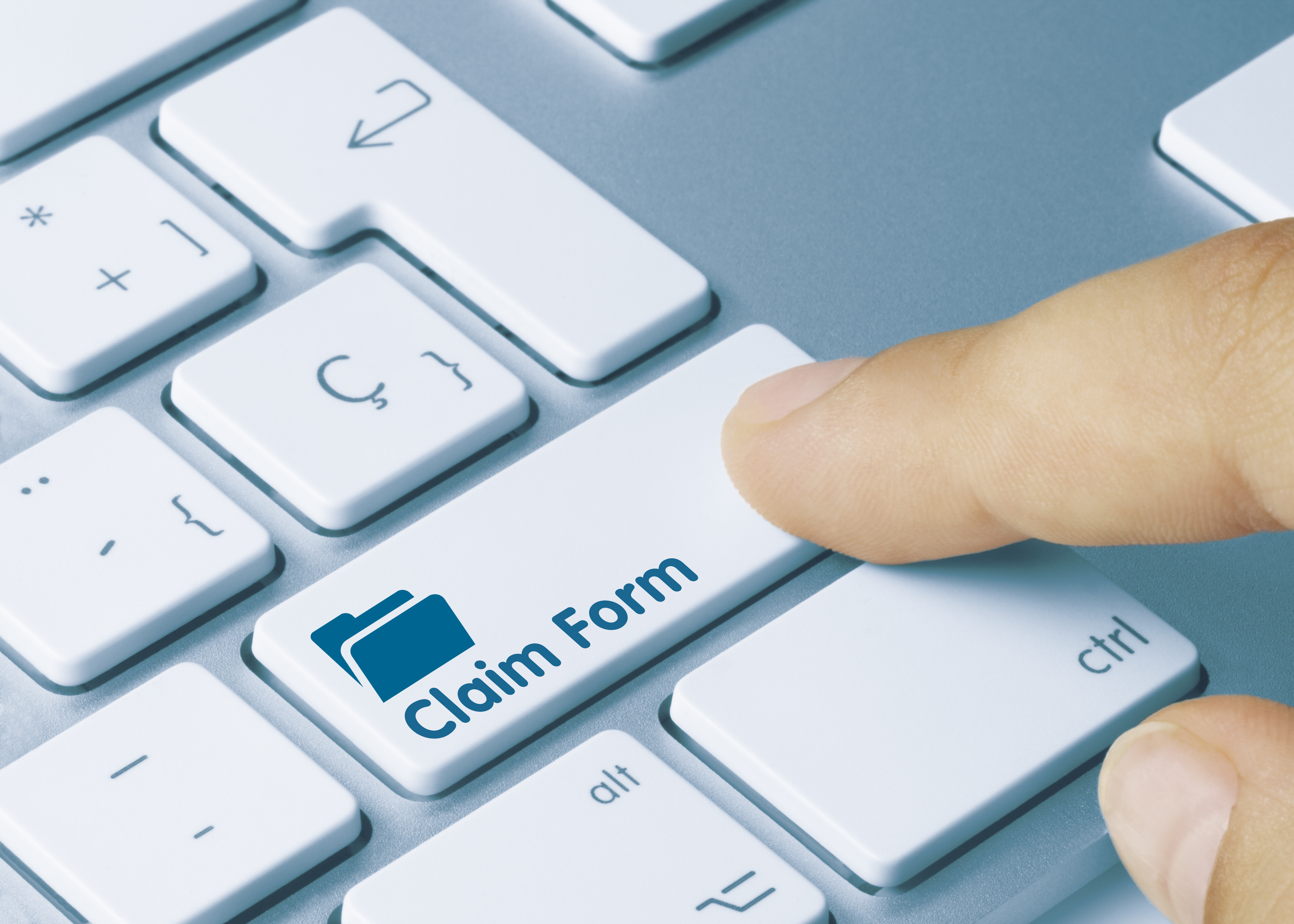 Outsourcing dental billing is a novel concept in the Dental Industry. The fact is, that medical billing has been common practice for decades. The reason why is that medical offices have a high volume of insurance claims and need dedicated people with expertise to handle this job efficiently and effectively. It is expensive to have that team on site. As the landscape of Dentistry has changed, and the private practices increased their provider participation, the insurance claims volume increased respectively. However, there is still lack of formal education in the dental coding and billing field, since the didactic arena has not kept up with the changing trend of increased insurance providers. As a result, the dental billing remains an "on-the-job" training position. Therefore, good, but also bad, as well as lack of skills are passed on. Outsourcing dental billing has the following benefits:
1. expertise of the dental billing company gets you paid fast
2. lack of mistakes prevents angry patients
3. lack of payroll taxes and benefits saves you money
4. dental billing company does not call in sick or takes a day off of working your accounts, so you have constant flow of cash
5. professional routine reporting allows you to stay informed on health and wealth of the practice, but also provides barometers for improvement of intra- office mistakes, therefore allows for improvement. (you don't know what you don't know-with reporting on each and every claim you will know)
6. cash tied up in unresolved dental claims can have a detrimental effect on the survival of practices
7. New Dentists now have the option to be in a private practice without the knowledge of accounts management. The increasing trend of working in Corporate Dentistry is attractive to new graduates who do not have knowledge in the financial aspect of the practice. If this continues the private practice in Dentistry as we know it will cease.
Please visit our website for more information www.dentalclaimscleanup.com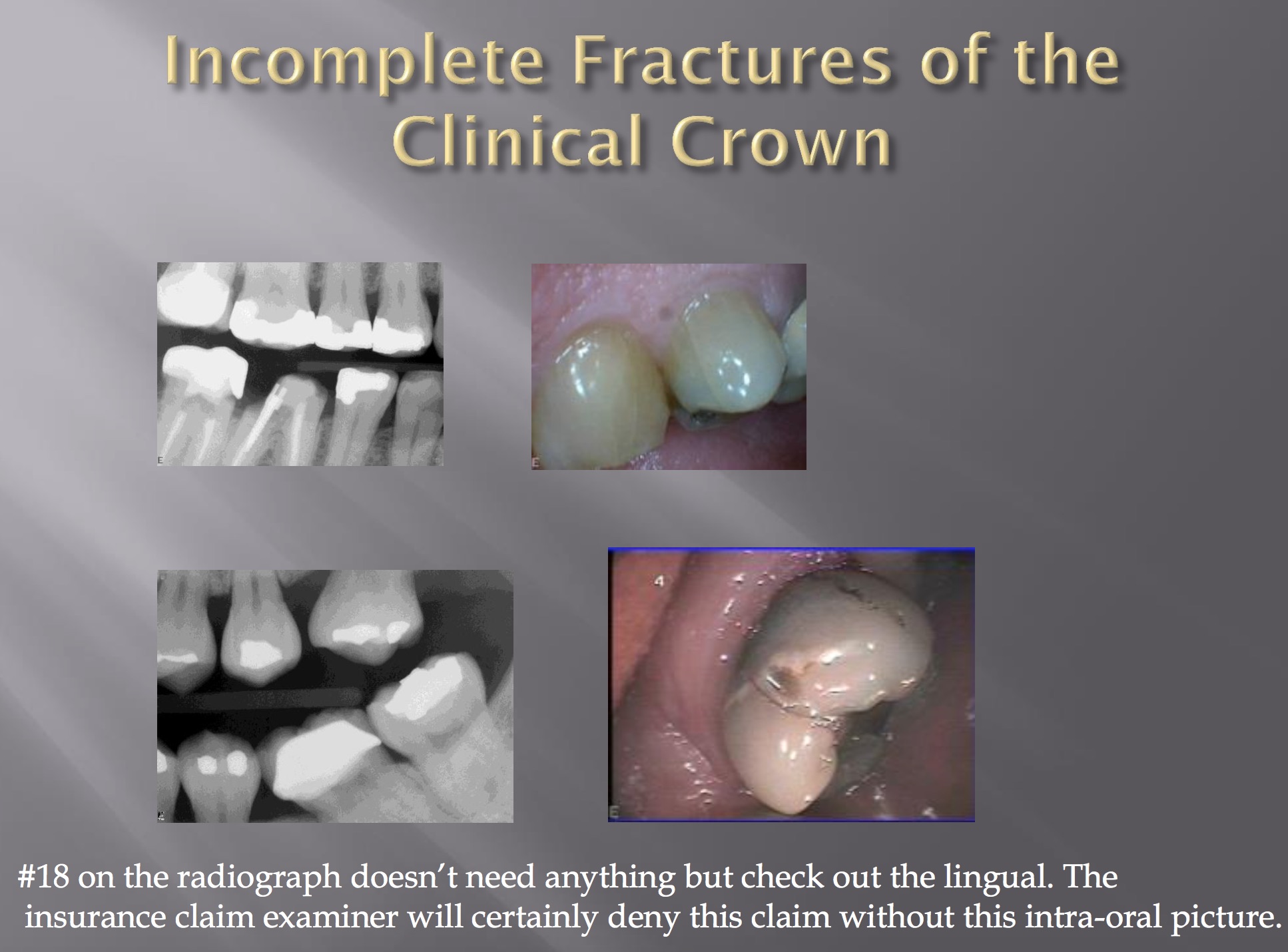 Q: Do you want to win or lose? What is the role of intra-oral photography in a dental practice?
A: Here are the crucial reasons for intra-oral photography. If you are not taking pictures you lost the game. Below you will find a pdf presentation. Please save it on your computer or print it out and I want you to have a meeting with your hygienist within the next 2 days. Then enforce that your administration sends pictures and x-rays for all indirect restorations (along with the narrative described in the last post) with the claim at time of service (avoids waiting for the insurance to request this information).
Reasons for pictures:
1.Record of Health and/or Disease
2.Patient education tool
3.Visual communication of dental conditions
4. Support for narrative submission and billing
5. Baseline record and a way for comparison in the future
6. x-rays do not always show what you see clinically (the dental claims examiner reviews x-rays and does not see what you see).
7. Increases claim approval and expedites insurance payment
Hygiene Photography Downloadable Presentation from our website:
http://www.dentalclaimscleanup.com/files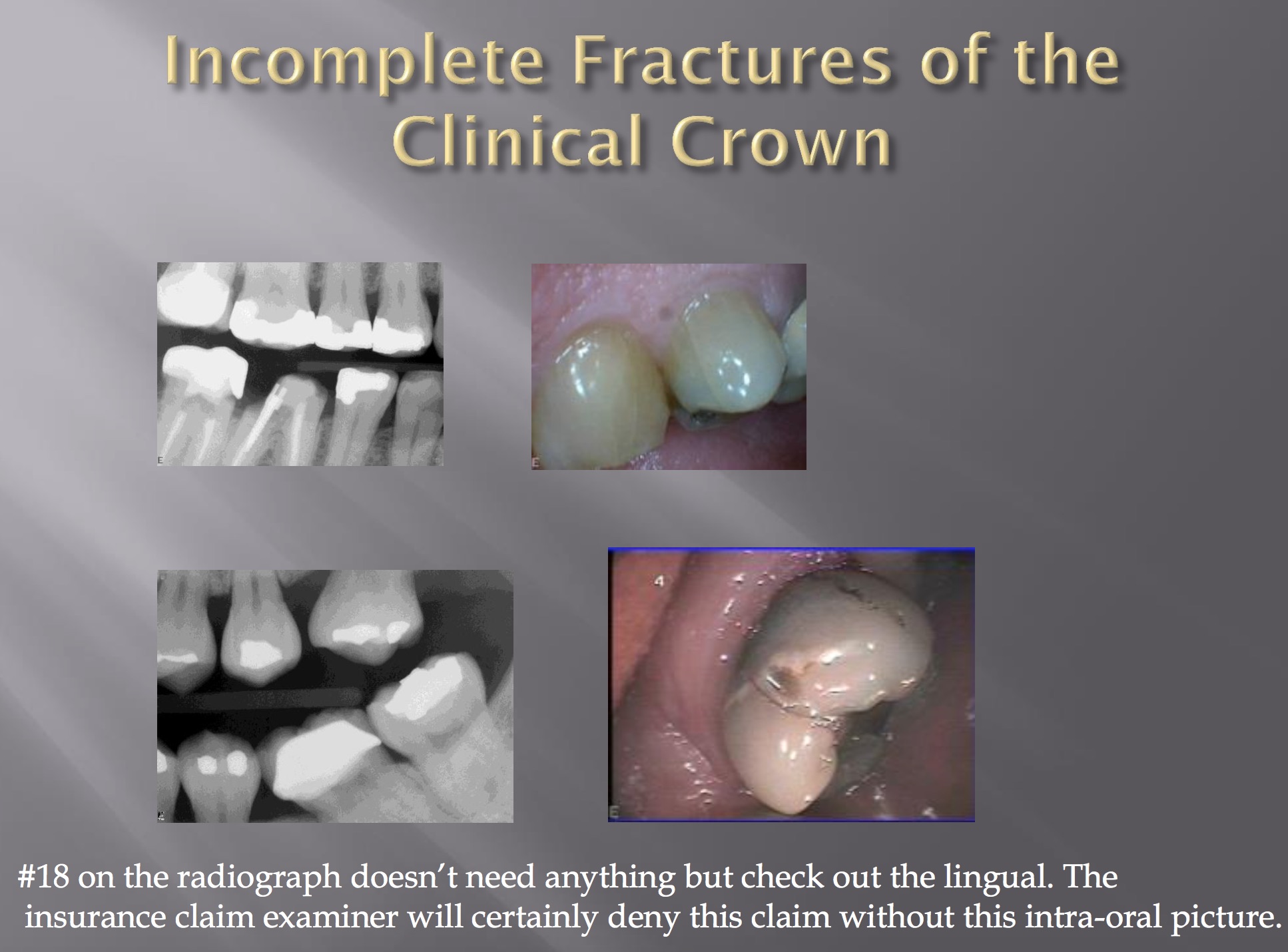 /